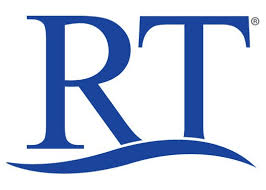 RT Specialty LLC – NY
1345 Avenue of the Americas, 4th Fl.
New York, NY 10105
Phone: 212-314-9602
---
Why RT
RT Specialty is a leading wholesale distributor of specialty insurance products and services. Our specialist brokers handle a comprehensive mix of property, casualty, professional lines, transportation and workers' compensation insurance products from insurance carriers to retail brokerage firms. We define ourselves through our superior execution on behalf of our clients, which has established us as a leader in the industry.
As an independent wholesale broker, we are a critical intermediary between insurance carriers and retail brokers which deal directly with insured parties. Many specialty insurance carriers distribute products primarily through wholesale insurance brokers.
RT's mission is simple – we believe clients are best served by a team of professionals who work collaboratively and collectively through a meaningful partnership among agents, brokers and carriers. RT works together with retail agents and insurance carriers to provide innovative solutions to their clients' most complex insurance needs.
Our Difference
RT Specialty's differentiator is its people. RT has some of the highest quality brokers in the wholesale sector who work tirelessly on behalf of and with their clients to ensure the solution to the risk is optimized for the win. Time and again, it is shown that RT's execution is simply the best. Backed by our relationships, resources, and the trust we have developed in the marketplace, we deliver measurable value to the insurance industry through a national wholesale brokerage platform with offices throughout the United States.